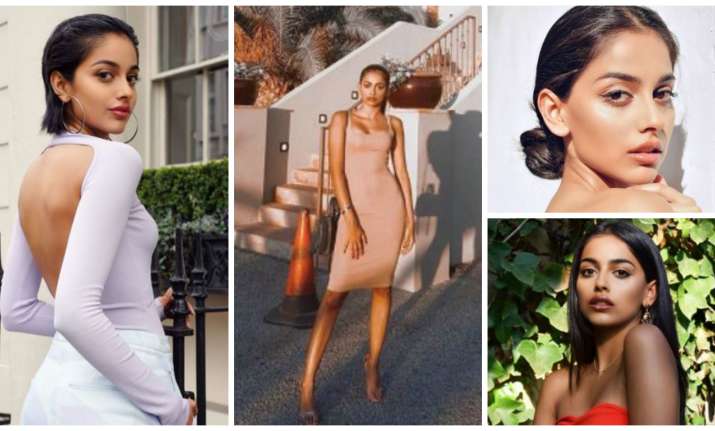 When the trailer of October hit the internet, the newbie Banita Sandhu grabbed our eyeballs despite the presence of Varun Dhawan. She is undoubtedly the 'girl to watch' in Bollywood 2018. The 20-year-old undergraduate student in UK is making her acting debut with Shoojit Sircar's October, which will release on April 13, 2018.
Banita, who has earlier worked in TV commercials and short films never had her eyes set on Bollywood. It was an ad with Sircar that brought her to the attention of the filmmaker.
Banita was completing her second year of an English Literature Degree at King's College London when she got a phone call from Sircar. She couldn't say no to the offer. Talking about the preparations for her debut, Banita said that there were no workshops held. "I could not have asked for a better debut than October. Having worked with him in an ad before, Shoojit Sir is par excellence. Shoojit Sir wanted raw emotions, hence there were no workshops held for us. This helped us to explore ourselves and bring out our emotions in the most natural manner," she said. However, the actress had to hire a tutor for Hindi lessons. Besides, Sircar also helped her picking the right Indian accent.
Banita's grandparents came to Britain shortly after World War Two. Her parents were born there. She and her sister were raised in a middle-class existence in Caerleon. Working on an Indian film helped her in knowing the culture. In an interview to BBC, the actress said, "As we had no relatives in India, I had no reason to learn about it or engage with this history. So I loved learning more about the culture and my family's lives, struggles and traditions."
Besides her acting skills, Banita is also turning heads with her uber-cool style. Her fashion game is to the point and can give fashionistas of Bollywood a run for their money. Whether it is a bodysuit, nude dress, oversized jacket or simply flared jeans, the girl definitely knows how to slay. Check out her uber-cool Instagram pictures here.
For all latest news, keep checking our Facebook page