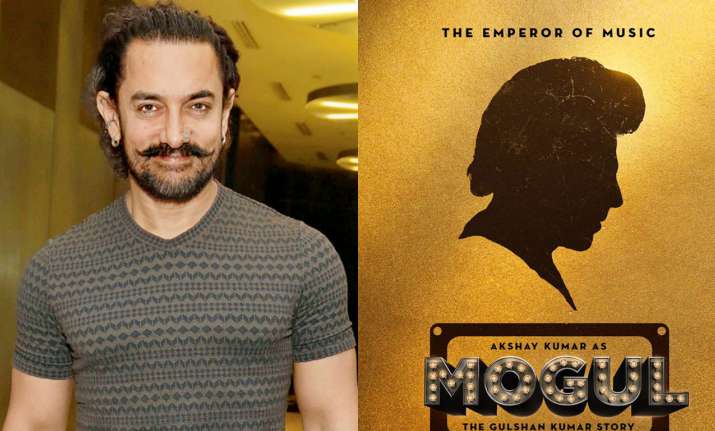 The biopic on late founder of T-Series, Gulshan Kumar is finally seeing daylight after reports of it being shelved hit the headlines. After the first look poster was released and Akshay Kumar was announced as the lead actor, suddenly the actor's exit reports made its way into media. However, the latest development says that Aamir Khan has agreed to come onboard post his condition is fulfilled.
The fresh scoop is that the superstar has suggested some changes in the script after which he can contribute as a co-producer. A Mid-Day report stated that Aamir wants the film to be an underdog story and focus less on underworld part. An insider told the tabloid: "The screenplay is currently being tweaked to make it more about Gulshan's rise from being a fruit juice vendor to the owner of the biggest music label in the country. Aamir is a big believer in underdog stories. Aamir wanted the underworld details to be reduced. The alleged role of the underworld in Gulshan's death will be eliminated. The film will just touch upon these topics."
When director Subhash Kapoor was quizzed about the same, he said, "I can't speak about it as I am under an NDA with T-Series."
However, there has been no clarification on the lead actor. After Akshay's rumoured exit, many names are doing the rounds including Aamir Khan. Recently, at an event when Akshay was asked whether he is still a part of the movie, he answered, "I myself don't know yet"
Earlier, T-Series honcho Bhushan Kumar said "Mogul is not a film for me, it's my dream come true. My father has been a guiding force all through my life and I have always felt his presence in everything I do. I always knew that one day I would make 'Mogul' and share my father's amazing story with the world".
For all latest news, keep checking our Facebook page