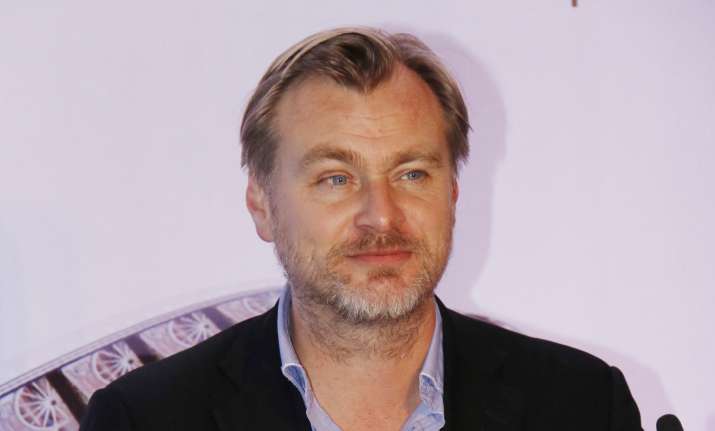 Christopher Nolan has been vocal about his love for traditional formats – 35mm and 70mm- over digital and the renowned director today encouraged aspiring filmmakers to believe in and fight for their choice of medium. The director, who released his World War II drama Dunkirk earlier than the scheduled date in cinemas that still projected celluloid, said a film is a director's dream and it should be their call when it comes to the movie watching experience they want their audiences to have. 
 "I am really trying to engage filmmakers in this discussion about how we can maintain and improve and continue giving joy through celluloid. What is exciting about meeting people from Indian film industry is that there is a spirit of optimism, films having wonderful future. There is a lot of excitement to continue give the audience the reason to leave their home and come together to the theatres to experience their story," he said. 
"This discussion has risen in the past that why somebody chose to shoot a film in something which is difficult and not digital. They (critics) speak as if filmmaking were an illogical and pragmatic thing to do. But it is not. No film is illogical or pragmatic. Films are about dreams, magic, escapism and experience. "So, it is about your feeling towards the medium whether you want to work or not work that way. I am somebody who chooses to shoot film in something which is difficult than shooting it digitally," Nolan said. 
The 47-year-old director, known for modern classics such as Memento, The Prestige, Inception and the Dark Knight series, is in India on a three day trip along with visual artiste Tacita Dean to promote the cause of film preservation and restoration. Nolan said his aim is to "empower filmmakers to view their choices of medium as one thing they have to fight for." "None of these fights are easy particularly when you are starting out. But they are all worth fighting for as we are all part of that tension and the process that filmmakers go through to tell stories that they want to tell," he added. 
The director was part of the event titled 'Reframing the future of film ' along with Dean organised by Film Heritage Foundation and hosted by its director, filmmaker-archivist Shivendra Singh Dungarpur. Nolan, who has previously promoted film preservation and restoration in the US, UK and Mexico, said he is happy with the kind of response he has got from Indian film fraternity. 
Nolan added that he wants to preserve history of films for future generations by promoting and protecting the work from the past and "making it available to the audiences of tomorrow." 
For all latest news, keep checking our Facebook page