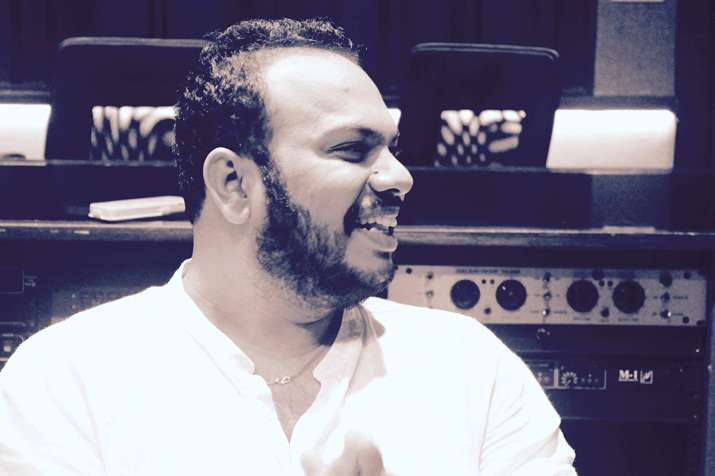 In a short span of time, Bollywood composer Meghdeep Bose has earned fame in the industry for his fresh take on music. A talented music producer, Meghdeep, has been honoured with Music Composer of the Year Award by the Indian Recording Arts Academy (IRAA) awards. He won the awards for 'Noor' song 'Uff ye Noor' and non-film album 'Tagore For Today' song 'Tomar Holo Shuru'. India TV's senior journalist Shakeel Akhtar, who is associated with Meghdeep Bose's family says, "Meghdeep deserved this success – he never took an off for either his birthday, Durgapuja or Diwali. He worked with passion on all festivals, immersing himself in composing music, he has earned this success. Akhtar, in conversation with Meghdeep Bose, tells the story behind the musician's success.
Brought up in an environment filled with music
From working with musicians like Amal Malik to Vishal Shekhar, this is the story behind the success of Meghdeep Bose who produced many hit songs. "They (Meghdeep's family) are totally into music. He has seen this since childhood, music is their life, and they are happy this way." This is what I (Shakeel Akhtar) also experienced. "Meghdeep has grown up with my son Ansh. His father Dilip Bose is my friend, Dilip and I did a lot of work together in the 90s, making more than 30 songs from TV to musical albums, when Meghdeep was very young. He was watching and doing tremendous work in music, and during his school days, he had seen and understood a lot about keyboards, harmonium, singing and recording". This is the story of Robi (Meghdeep's nickname) turning into a person everyone knows – Meghdeep Bose.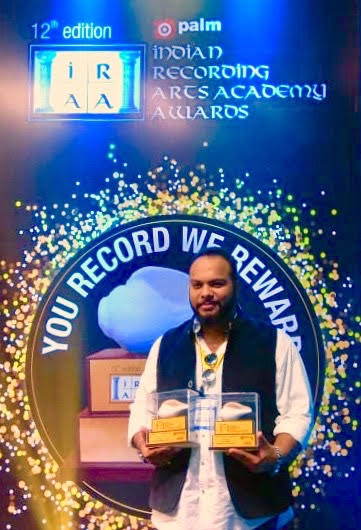 With top musicians since childhood
Meghdeep said, "You know, whatever I am, is because of the master musicians and teachers who I have met because of baba (Dilip Bose, father). Right from Bhopal to Mumbai, I have met several veteran artists, including many prominent musicians who were in south India. And Thanks to my father, I also learned the work of from some of the best music artists from south India, among them the baba's favorite musician Ranger, Jayson Anthony, the famous musician from Kerala. His work had a deep influence on me. Similarly, in Bhopal, I took basic Guitar lessons from Abhijit Raut and learned Rabindra Music from Madhuri Mukherjee. I learnt valuable lessons in classical music and tabla from Pandit Kiran Deshpande ji. I used to often go to Mumbai and there, albeit for a short duration, I learnt Western classical music. from Dr. Father Charles Vaas. In 2013, I was glad to have the opportunity to work as an assistant of Bollywood musician Raju Singh. "For two generations music was a heritage of Baba's family. However, my father Dilip Bose, was the first to choose music as his profession. In Indore, he had become a popular singer since his college days. He was a disciple of late Shri Gopal Rao Garuda. After this he joined the 'Saprakasan Indore'. Where he made the recordings of many fantastic and creative programs independently. The credit for establishing the music arrangement in most parts of central India also goes to my father.
My mother is my biggest critic
Speaking about the influence of his mother, Meghdeep said, "In those days, the synthesizer programming system had gripped the entire music industry. Since the music was composed in the house itself, I was learning by watching. My mother came to know that I was addicted to music by then. She made it clear that finishing Graduation was the priority and I will not be allowed to make music without completing my studies. It worked in my favour. I implement many principles of physics and mathematics taught in school in the design and music arrangement today, also it is easy to assess your music commercially with the tips of business learned at college, and even today I have a strong critic." He further emphasized that "my mother is my real strength".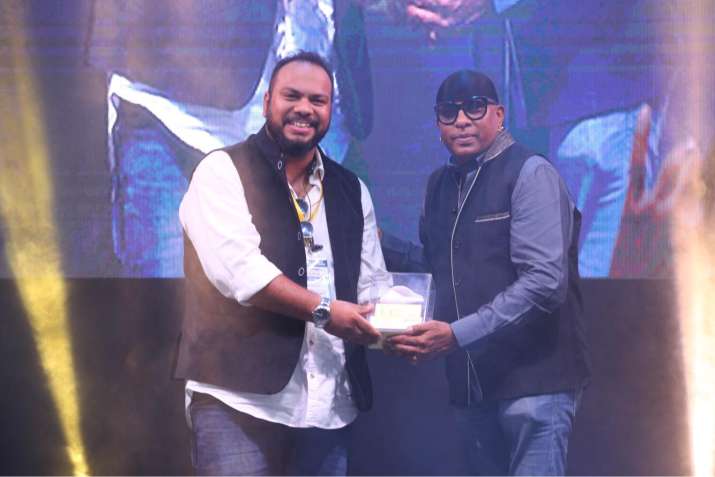 Dream of getting musical training abroad
Meghdeep wanted to learn music in Berklee College of Music (Boston). He was selected and was offered a 50% scholarship on tuition fees. However, despite the offer and cut, the expenditure was tough to bear and eventually Meghdeep went to Mumbai. Despite his parents hectic efforts, he could not go to Boston. And now he chuckles, "I can give lectures there now!"
Meeting Composer Raju Singh in Mumbai
Musician Raju Singh took me under his wings. He taught me important nuances of music production and backgound score. Not only did I work for him in the capacity of an Assistant for three years I also learnt a lot. I relentlessly worked day and night. He gave me a chance to work with other composers as well to grow my oeuvre, and due to this, I was recognised as a freelancer too.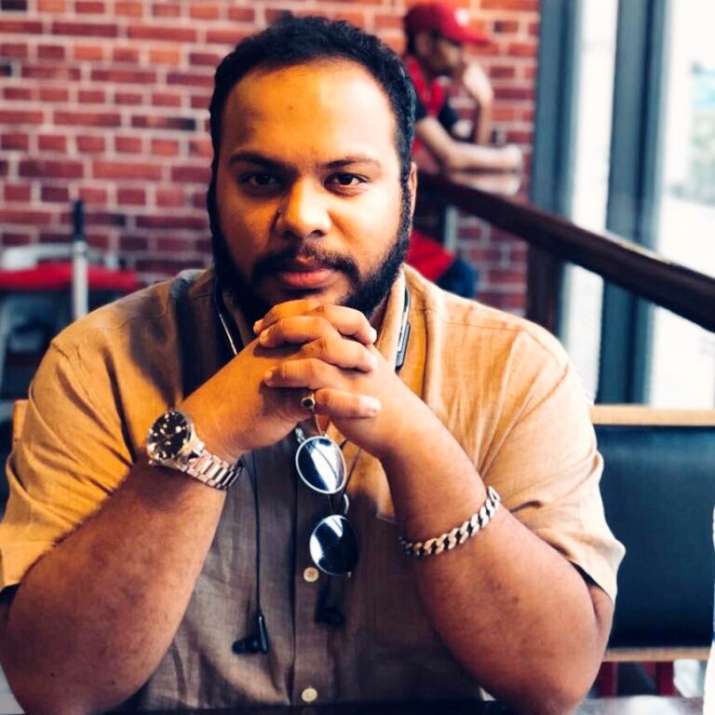 This is how my tuning began with composer Amal Mallik
I joined Amal as a vocal arranger in 2014. I managed the vocals of his songs Naina song from Khoobsurat and O Khuda from Hero. In that project Armaan was my co-vocalist. There is an interesting story around this – Just before my vocal arrangement session, Amal had scheduled the lead vocal session. As soon as I entered the studio, I heard a familiar voice – Robi bhaiya! I was elated to see my childhood friend Palak Muchchal on the mike. She had started her musical journey under my father's guidance.
Until then, Amal did not know that I arranged and produced music. In 2015, Amal Malik got the title track of the movie 'Hero' and started searching for a new sound artist. During this time, one of my tracks, which I produced for a London composer, was mixing in the Yash Raj studio. Amal heard it and immediately called me and gave me the responsibility of producing the track. This way I arranged and made the 'Main Hoon Hero Tera' song. After Amal, I got a chance to work for musicians like Vishal-Shekhar, Shankar-Ehsaan-Loy, Salim-Suleiman, Shivamani, Anu Malik, Amit Trivedi, Ram Sampat and Clinton Serero.
What IRAA Awards mean to Meghdeep
This win is indeed special for me but it also means that I have to work harder now and do better. I don't want to disappoint the audience. It is a big deal for me to get both the awards in the presence of legendary music personalities like AR Rahman, Sonu Nigam, Ehsaan, Loy. Getting honoured by an eminent musician like Shivamani is not less than any award for me.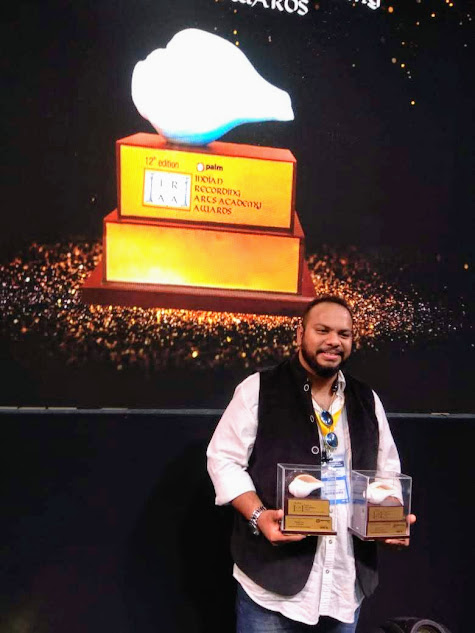 Creative work under pressure is not easy
Producing hit songs while keeping its creative dimension alive, is a challenging task in Bollywood. Meghdeep said, "While the producer's job is to do justice with the tone of a composer, however, he also has to adhere to the market trends and he has to compose a hit soundtrack as well. So many times during the production of a song, we have to go through many types of rejection, pressure and creative challenges. There are a lot of changes and experiments. The result is as good as the result. On being asked about working as a singer and full fledged composer, Meghdeep said, "I want to make my own identity as a good musician. If I get a chance, then I am ready to work on compositions and challenge my work as a composer."