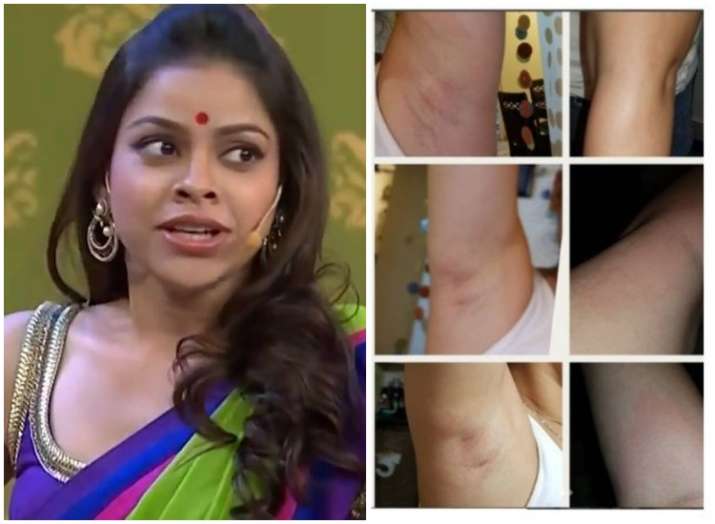 TV actress Sumona Chakravarti, best known for playing Kapil Sharma's wife in The Kapil Sharma Show, shared her bad experience with an online service provider. After trying waxing service, the actress sustained bruises on her armpits. She shared a couple of pictures and slammed their 'pathetic' service. 
Sumona blasted the service provider on her Instagram page and said, "Never again. I actually decided to try out their waxing service primarily because of the urgency & not getting an appointment at my regular salon (JCB) Their shitty & pathetic service has bruised and left marks on my skin. BLOTCHED, BRUISED, PEELING SKIN. Instead of getting tanned on a beach, I sat n kept putting aloe gel all day avoiding the sun".
Usually, actresses shy away from revealing their age fearing it might affect their career. But Sumona Chakravarti, has no qualms disclosing her age on social media!
The actress turned a year older on June 24 and she celebrated it by saying, "Hello 30's. And that's the beginning of a new decade…Goodbye 20's."
When asked about it, Sumona said to DNA, "I don't see any point in hiding my age. How does it matter, it's the talent and experience that matter." Last seen in Family Time With Kapil, which went off air owing to his illness, Sumona is now looking for some good projects to come her way. Does she feel she is being typecast in comedy? She replies, 
"That happens on TV a little. Kapil's show was number one even when it changed channels. But that doesn't mean I don't want to do daily soaps. I'm absolutely open to serials, films or even a web series."