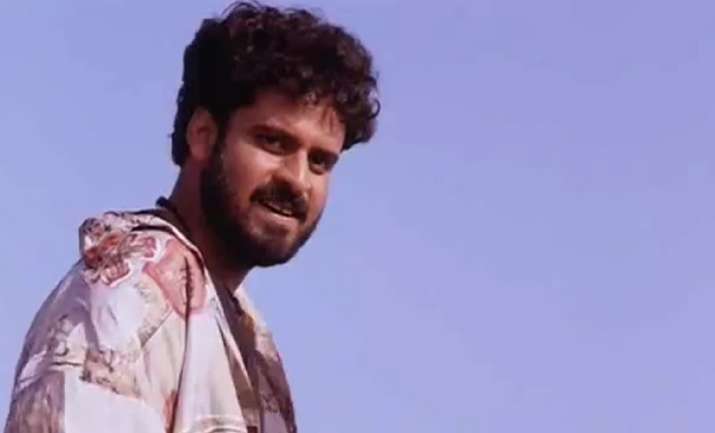 Proclaiming to the world that he is 'Mumbai's King' was Manoj Bajpayee's Bhiku Mhatre from "Satya", but when he was offered the role, the actor was sad as he was more tempted to play the titular character. 
"Satya", which released on July 3, 1998, changed the careers of writers Anurag Kashyap who co-wrote the film with actor Saurabh Shukla and most importantly, Bajpayee who shot to fame with his portrayal of Mhatre, a gangster. 
"Initially it was a deal that I would be playing the title role but he said 'I don't need an actor for the title role, I need someone who has a great presence.' I was very sad that he doesn't think I have presence. I now thank God, he gave me the right role to work on," Bajpayee told PTI. 
"… Everybody used to feel so excited about my performance but I wasn't sure if we are doing it right. That feeling of unsureness was always looming large because no one of the film industry was making this kind of a film," he adds. 
Bajpayee charts the journey of how he bagged the film, made his own costume for "Satya" and to the day how he "nearly died" when he went to watch the film. 
The 49-year-old actor had a cameo in Shekhar Kapur's "Bandit Queen", but nothing seemed to have changed in his career post this 1994 critically-acclaimed film. 
But as fate would have it, things changed, when Kanan Iyer was casting for small parts requested Bajpayee to meet Varma as "Ramu had the reputation of making a career out of small roles". 
When Bajpayee first met the director, he was in for a surprise, as the filmmaker wanted to work with him after "Bandit Queen". The actor recalls that Varma said he would only work with him on condition: "He (Varma) said you have to introduce me to all the new talents that I am not aware of. That job was given to me. 
"That's how Anurag came into the picture and then Saurabh. Later on, Anurag took up the job to find new talent." Bajpayee says he looked for inspirations around him to add nuances to his character.For example, Bajpayee drew Bhiku's accent from his cook, who was from Kohlapur. The inspiration for the printed shirts came from the local goons he saw in his hometown. 
Besides this, the actor gathered his own costume from Rs 25,000 given to him by the production. 
"Manish Malhotra designed for Urmila Matondkar and some of the female actors. He was a big designer and most of us had done our own thing because we were fairly new." 
Money was a concern for the makers and led to the film being shelved just three days after the shooting started and Bajpayee reveals "nobody knew the reason" behind the development. 
"It was between Ramu and the earlier presenter. But it was around the time when Gulshan Kumar was shot dead and the film was shelved. Then Bharat Shah came into the picture and got ready to present the film. 
"Till the time the shooting resumed — it took another 10-15 days — we thought the film is shelved and our career is back to zero. It was a difficult period. But Ramu was there, making sure it happens," he recalls.
Finance was not the only obstacle. Bajpayee says, as the makers were ready with the film, distributors started demanding songs, as that was trend back then. 
"The distributors started demanding songs because in those days making a film without songs was difficult. So Anurag and I lobbied for Vishal Bhardwaj and then Gulzar sir came on board. We shot the songs later." 
Two of the songs, "Sapne mein milti hai" and "Goli maar" went on to become extremely popular. 
"'Goli maar' was shot in six hours on the last day of our shoot. We actually had beer. It was flowing on the floor and few of the shots were filmed by Anurag," he says. 
Within a week of its release, "Satya" was declared "a disaster" with barely 15-20 people turning up in the theatre. Suddenly, the film started picking up, as some cinema halls began screening the film again after it was taken down. 
"I was asked to visit a theatre in Dadar. I knew people were dancing inside the theatre and were leaving after Bhiku's death. In interval, people got to know that 'Bhiku Mhatre' is outside, so they gathered to see me. 
"They (owners) had to stop the film screening. The theatre staff was there who came for my rescue otherwise I would have died of suffocation." 
Looking back, Bajpayee says through "Satya", Varma not only changed the "grammar of filmmaking", but also boosted the career of those involved. 
"Before criticising Ramu for his recent films, we should close our eyes and ask: Who is the reason why all of us are here? People who were associated with the film have today gotten busy. 
"But you need the stubbornness of RGV to shoot a film with complete newcomers, at a time when new ideas weren't welcomed. All of us are here because of one man's guts and conviction: that is Ram Gopal Varma." 
(With PTI Inputs)