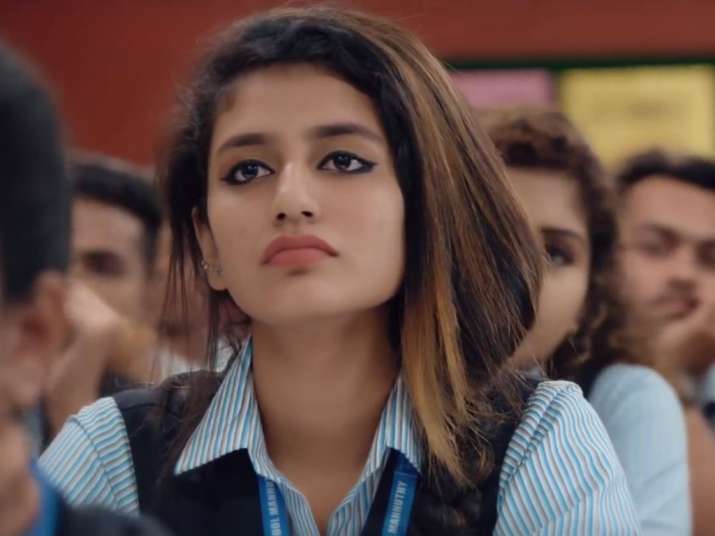 Two people from Hyderabad have filed a plea in the Supreme Court against internet sensation Priya Prakash Varrier over her sensational wink from the song Manikya Malarya Poovi from movie Oru Adaar Love. The video, in which the school girl is seen winking at her classmate went viral on the social media earlier this year. The video also made Priya Prakash Varrier an overnight star with her Instagram now boasting of more than 5 million followers. The plea cited that winking is 'forbidden in Islam'.  
The applicants also claimed that the lyrics of the song Manikya Malaraya Poovi are also blasphemous.
"The 30 second clip shows a young schoolgirl and schoolboy exchanging smiles, eyebrows wiggles and winks from across the way. It has completely captivated audiences but with a wrinkle on the face of religious Muslims," Bar & Bench quotes the applicants as summarising in their petition.
The applicants also tried to draw court's attention to the reference of Islam in the song, claiming that in Sahih Muslim, winking is forbidden.
"…the pictuarisation of the present song is a deliberate attempt to malign the image of Islam. The present song is intended to outrage the religious feelings and beliefs of the Muslim Community. The present act of the petitioners [makers of the film] and other members involved in casting of the song amount to an offence under section 295-A IPC [i.e. deliberate and malicious acts intended to outrage religious feelings]," the applicants quoted.
Earlier in February, a complaint was filed against the song Manikya Malaraya Poovi. Supreme Court stayed all the legal complaint against the teenager Priya Prakash Varrier after she requested the court to invalidate the criminal proceedings against her. She also requested the court to direct the states to not entertain any complaints against again in connection with her Malayalam movie, Oru Adaar Love.
Oru Adaar Love is the revamped version of Thalassery K Refeeque's 1978 song. It is based on Mappilapattu, a popular song among the Muslims in Northern Kerala. The original song sings about the qualities of Prophet Muhammad's first wife Beevi Khadeeja.