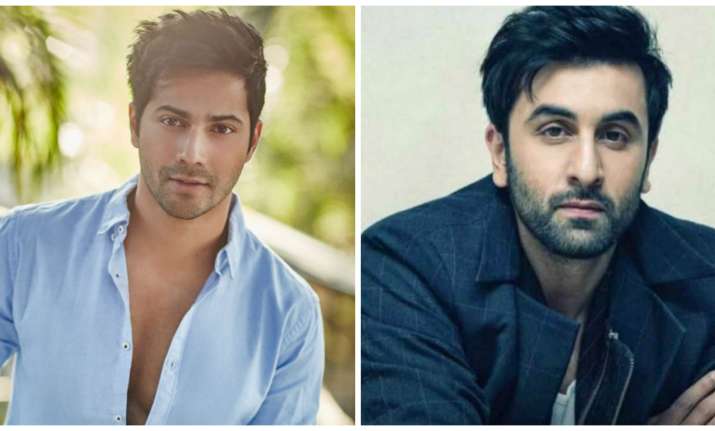 Filmmaker Subhash Ghai says there are many good actors today, like Ranbir Kapoor and Varun Dhawan, who can take star in the remake of his 1989 film Ram Lakhan. 
Rohit Shetty was earlier supposed to helm the Ram Lakhan remake, to be produced by Karan Johar. It has been currently put on hold. Shetty had said young stars were insecure to do a two-hero film and most of them wanted to play the flamboyant Lakhan (essayed by Anil Kapoor) than portray the righteous Ram (played by Jackie Shroff). 
Asked about the delay in the remake, Ghai said everyone has their reasons as each one wants to put their best foot forward. "Anyone who wants to remake, has to make it better than the original. Karan Johar, Rohit Shetty are responsible people and are counted as among great directors of today. "They're taking their time. I'm happy. I know whenever they'll make the film, they'll make it well," Ghai told reporters at the re-premiere of Ram Lakhan at New Excelsior Mukta A2 Cinema here last evening. 
He said the plot of the film is such that even if Shetty remakes it with a fresh cast, it will become a hit. "If Rohit Shetty makes Ram Lakhan with newcomers, even then it'll run. When I had started Ram Lakhan, both these actors (Shroff, Kapoor) were coming from five flops each. People had written them off. But I took them because in this film, characters are stronger than the stars," he said. Asked who among the younger stars he thinks can feature in the modern take of Ram Lakhan, Ghai said, "There are many brilliant actors today. Ranbir Kapoor is a great. Varun Dhawan is a great actor. There are so many who are good." 
The director said today there is a sense of insecurity among actors as "the competition is more". "There are a lot of factors around stars to make them more insecure. Earlier, they were surrounded by close people, now they have a marketing team… Box office numbers which are changing every minute. Every star is living every minute," he said.
For all latest news, keep checking our Facebook page