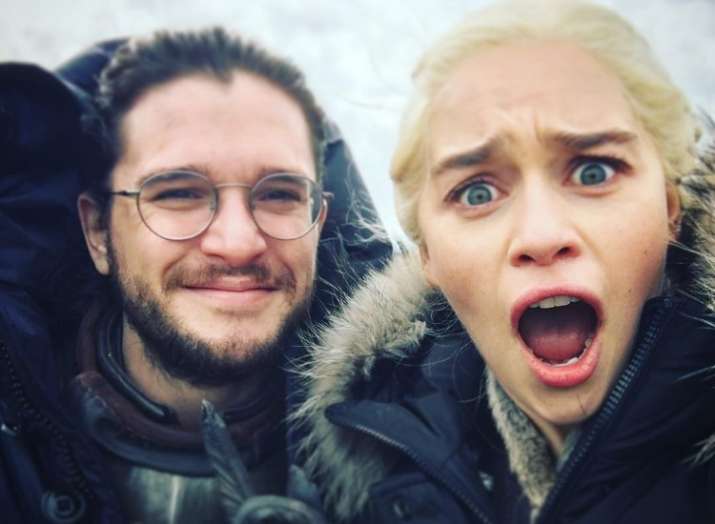 Queen Daenerys Targaryen aka Emilia Clarke from the Game of Thrones has bid farewell to her home away from home. The actress took to her social media to share the sad news and posted an emotional message as she says bye to the show.
She wrote, "Hopped on a boat to an island to say goodbye to the land that has been my home away from home for almost a decade," Clarke wrote with the post below. "It's been a trip @gameofthrones thank you for the life I never dreamed I'd be able to live and the family I'll never stop missing."
A few of Clarke's Game of Thrones co-stars left sentimental comments on the photo, including Jason Momoa (Khal Drogo) who wrote, "Love u. Proud of you," and Lena Heady (Cersei Lannister) who chimed in "Sweet you. Love you and HOLY Balls."
This came following the wrap up of her 'Game of Thrones' shoot. Clarke played the role of Daenerys Targaryen in the HBO fantasy series 'Game of Thrones,' based on the book series 'A Song of Ice and Fire' by George R. R. Martin.
Last month, in her cover story with Vanity Fair, the actress revealed she'd already shot her final onscreen moments. She told Vanity fair, "It fucked me up. Knowing that is going to be a lasting flavor in someone's mouth of what Daenerys is…"
'Game of Thrones' season 8, which was announced by HBO on July 26, will be the concluding season of the TV series.
(With ANI inputs)