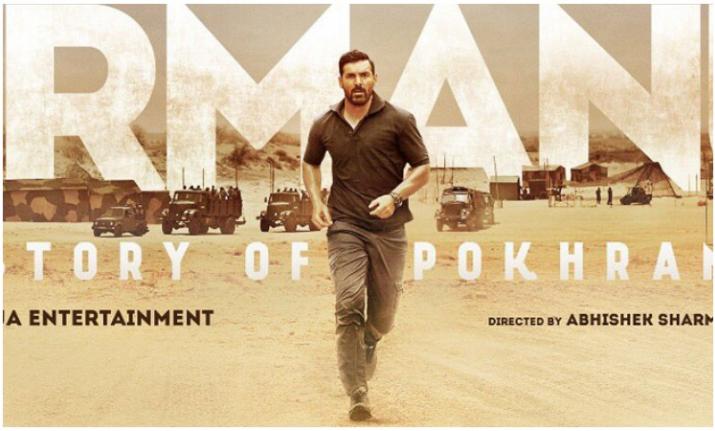 After terminating a contract with production company KriArj Entertainment in the interest of "Parmanu – The Story Of Pokhran", John Abraham Entertainment on Monday announced the film will soon get a new release date The film will now release on May 4. Its director Abhishek Sharma is happy as the movie's release now coincides with the same month as the Pokhran tests 20 years ago. John's banner on Monday announced the termination of a contract with KriArj Entertainment for "Parmanu – The Story Of Pokhran", which has been delayed since last year.
Sharma said in a statement: "Much in line with India's journey to becoming a nuclear power, our film's journey to its release has also had its own ups and downs! However, it is perhaps a befitting tribute to the true heroes of our nuclear programme — our army and our scientists, that 'Parmanu' is releasing in the same month as we are celebrating 20 years of Operation Shakti – India's nuclear test explosions in Pokhran in May 1998.
"We are extremely proud of the film and what it stands for and can't wait to take it to our audience on May 4, 2018."
"Parmanu- The Story of Pokhran" is an ode to the Indian army and scientists, who although ordinary people, accomplished truly extraordinary feats in the face of adversity. It salutes, celebrates and truly embraces the slogan- Jai Jawan Jai Vigyan. While the premise of the film is based on true events, the characters are fictitious.
The film also features Diana Penty and Boman Irani.
JA Entertainment terminated the agreement with KriArj Entertainment after claiming that the latter committed "material breaches". They cited that delay in payments/non-payments have caused delays in the post-production work after the film's principal shoot was completed on time and on schedule last year. 
They were also unhappy that despite repeated follow-ups, KriArj Entertainment had not shared the distribution plan for the film. 
On its part, KriArj Entertainment has dismissed the allegations as "false and frivolous", and lashed out at JA Entertainment's "unethical fashion" in dealing with the film.
(With IANS Inputs)