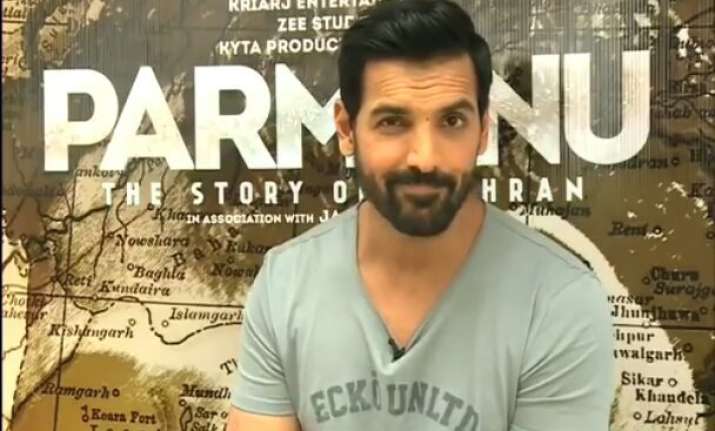 John Abraham's upcoming film Parmanu lands in some soup as the production house JA Entertainment and KriArj Entertainment are at loggerheads now. The film which was supposed to hit the theatres in February itself has now been pushed further for a May release. However, things have gotten far more grave than expected as KriArj's Prernaa Arora has filed a complaint against Bollywood actor John Abraham and his production company.
According to KriArj Entertainment, they are filing a complaint against JA entertainment due to a number of criminal offenses including cheating, breach of trust, fraud, misappropriation of funds and copyright infringement. They have accused John Abraham and his company of cheating them of crores of rupees, which they invested in the production of Parmanu.
However, John Abraham and company have an entirely different tale to tell. They accused KriArj of being faulty in their payments for Parmanu's production. Hinting at Kriarj's controversy over "Kedarnath", JA Entertainment said its bad reputation was also the reason it terminated its relation with the company.
"Our payments have either been delayed or we have received wrong UTR number. Cheque payments have been stopped time and again. Delay in payments and non-payments have caused delays in the post-production work even after the film's principal shoot was completed on time last year. Despite repeated follow-ups, the distribution plan for the film has not been shared and there has been no transparency in their dealings with third parties," read the statement. JA entertainment even warned KriArj of legal action if they did anything to sabotage the fim's status or the prestige of production house.
Talking to The Quint, Prernaa Arora said, "John Abraham pegged the budget of Parmanu at Rs 35 crore which was way too high for a film which had no stars except John Abraham, and even that (John's stardom) is disputable. Anyway, of that 35 crore we've already paid John Rs 30 crore, Rs 3 crore will be paid on delivery. It's just the remaining Rs 2 crore that we at KriArj have been pleading with Mr Abraham to forgo. But he is not willing to budge. Instead of understanding the economics of this project, he accuses me of not understanding the dynamics and economics of film production. Excuse me, I grew up in an environment of film production. I don't need anyone questioning my capabilities as a producer."