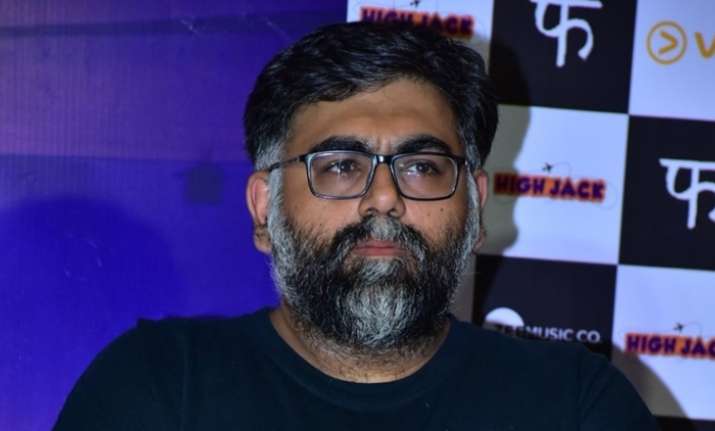 Akarsh Khurana, whose directorial debut High Jack failed at the box office is ready with his another venture. His forthcoming film Karwaan featuring Mithila Palkar, Dulquer Salmaan and Irrfan Khan is all set for release. Akarsh Khurana believes the only way to survive in the industry is by focusing on content.
His directorial High Jack, which released on May 18, faced difficulties to even get a fair chance to survive as films like Deadpool 2 and Raazi were ruling theaters during those weeks.
This time, Karwaan is releasing on August 3 along with Anil Kapoor and Aishwarya Rai Bachchan-starrer Fanney Khan and Mulk, starring Rishi Kapoor.
Asked about the growing market of Hollywood films in India and constant date clash affecting small films, Akarsh said: "There is no doubt about the fact that in the last few years, the Indian market is growing stronger for Hollywood films but if we look at our cinema also, Hindi films are always fighting with regional cinema. So for filmmakers like us, we should look at the challenge as an opportunity to grow in cinema."
He said the fact is that "if my content is good, it will not get unnoticed. It is just the matter of medium. Either it will grab the attention of the audience in the theatre or on digital platforms. So the only way to survive is by focusing on content. People will find it from their choice of medium, theatre or digital.
It is interesting to observe how some Bollywood films that fail to make a mark at the box office, find a new life on streaming platforms and on small screens. "I think these days, options of releasing a film have increased because of various streaming platforms along with theatres. So, a producer decides depending on the content, whether to release in theatre or directly online. 
"Both have a different revenue model. However, I believe the importance of the box office collection will always be there if the film is released in theatre," said Akarsh. He believes that how much mileage a film is getting after that, on platforms like Amazon, Netflix or on TV, is secondary. 
"Because that is not coming first…people would go for a repeat watch on the streaming platform or TV, if only liked in the theatre. So the relevance of box office collection will remain the same, if the film is first introduced to the audience via theatrical release," said the director.
(With IANS inputs)
For all latest news and updates, stay tuned to our Facebook page