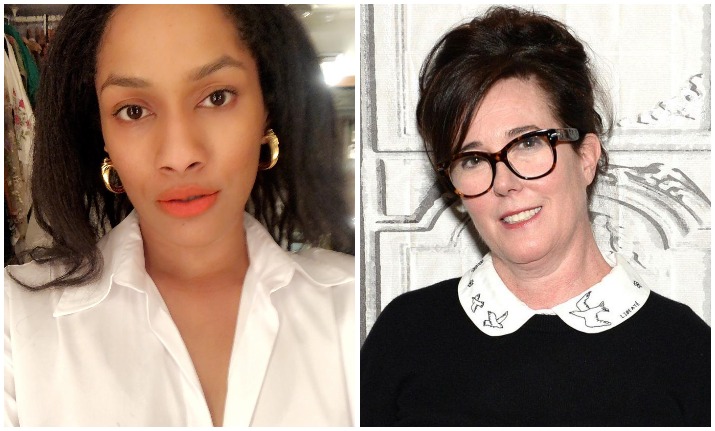 Renowned designer Masaba Gupta is shell-shocked to hear about death of fashion designer Kate Spade, stressing that the health issues should be addressed with utmost seriousness. Spade, one of the biggest names in American fashion, was found dead in her Park Avenue apartment from an apparent suicide, the police said. She was 55.
Masaba said people need to "reach out" to their loved ones with "compassion and kindness" if they suspect that a person might be suffering from depression or anxiety.
"One of the most successful entrepreneurs in fashion. My heart goes out to her family. Such a strange, damaged time we live. I don't know what drives someone to do this but if we must learn every time we hear of someone passing in this manner , we must think harder about that friend who said they're not ok , or even check in on an acquaintance that looked out of it," Gupta wrote on Instagram.
"Maybe we need to look at people harder & look at ourselves harder – all with compassion & kindness. Drop your ego and reach out – even at the risk of seeming crazy or invasive. Reach out, but mean it," she added.
Gupta, 29, also said that depression and anxiety are "very real".
"I don't know what drove Kate spade & I don't want to speak out of turn but on another note please understand – Depression, anxiety etc are very real. They're here and they are in our face like never before. We are the most connected of generations… one call away but a million miles away, in our heads, somehow there has never been a greater disconnect between human beings and we must be very conscious & aware at this time," Gupta added.
The death of Spade – known for her sleek and colourful handbags – was confirmed by her label on Twitter.
"Kate Spade, the visionary founder of our brand, has passed. Our thoughts are with her family at this incredibly heartbreaking time. We honor all the beauty she brought into this world (sic)," KSNY said in a statement.
Her death was mourned by a number of celebrities such as Reese Witherspoon, Josh Groban, Mindy Kaling and Lena Dunham, who remembered her as a "visionary", who made women feel beautiful with her "colourful, quirky" designs.
Spade is survived by her husband and 13-year-old daughter Frances Beatrix.
According to People magazine, the designer's estranged sister Reta Brosnahan Saffo alleged Spade was suffering from "mental illness for a number of years", a claim denied by the family.
(With PTI Inputs)