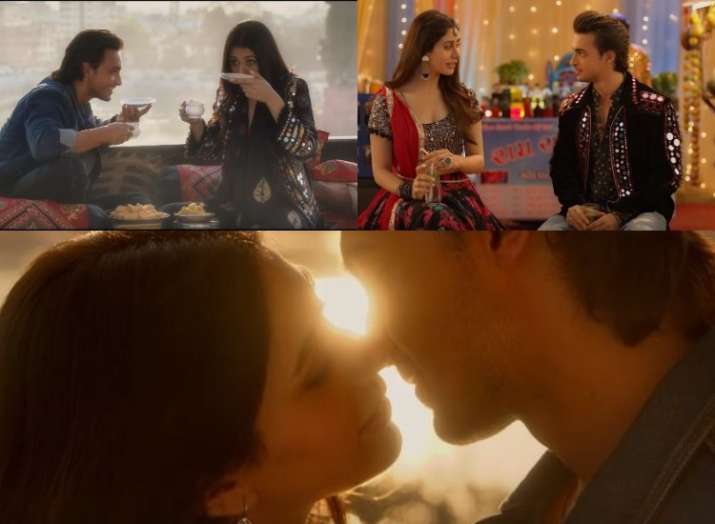 Loveratri Movie Trailer: Salman Khan's brother-in-law has been garnering praises and limelight since the teaser of his upcoming film Loveratri surfaced the internet. The 32-seconds long clip made many girls go weak in the knees looking at the handsome hunk Aayush Sharma, on the other hand, all the boys out there were mesmerized by Warina Hussain's beauty. While the teaser became the talk of the town, fans were really excited to watch the trailer of Loveratri and now that it has dropped on the internet, we can't help but praise the two newcomers.
Going by the trailer, Loveratri looks like a perfect tale of passion, romance and the desire to go to an extreme end for love. While Aayush Sharma shines like a star in the video, one cannot take their eyes off Warina Hussain's mesmerizing beauty.  It is hard to say that Loveratri is Aayush and Warina's first movie. It won't be wrong to claim that Salman Khan has given fans a new Jodi to root for in Bollywood.
Producer and godfather of Aayush Sharma and Warina Hussain's film, Salman Khan earlier in the day took to his social media to share the poster of the movie and the official release date of the trailer of the film. He wrote, "Kuch hi ghanton mein.. shuru hone wala hai Kya ? #Loveratri ! Kyu ? bcoz #LoveTakesOver! Kaise ? #LoveratriTrailer ke saath! So be there . @aaysharma @warina_hussain @skfilmsofficial @tseries @abhiraj21288"
Talking about the film and Salman Khan, Aayush Sharma earlier said, "He used to guide me properly, and told me that 'It's not about the number of auditions you are giving, but about when you give an audition, how good you are'. I trained with Salman bhai for four years, and he was very particular in saying, 'Listen, I can give you a debut, but after that when you go in front of the camera, it's your job to act and perform… I can't do that for you'.
Shot in London and the outskirts of Gujarat, Loveratri is produced by Salman under the banner of Salman Khan Films. It is slated to release on October 5. The movie is expected to bring in different colours of love and take over your soul this Navratri.
On the related note:
Loveratri star Aayush Sharma gets emotional as he sees himself on big screen
'Loveratri' will always stay close to our hearts: Aayush Sharma
This cute romantic video of Shilpa Shinde and Salman Khan is going viral for all the right reasons