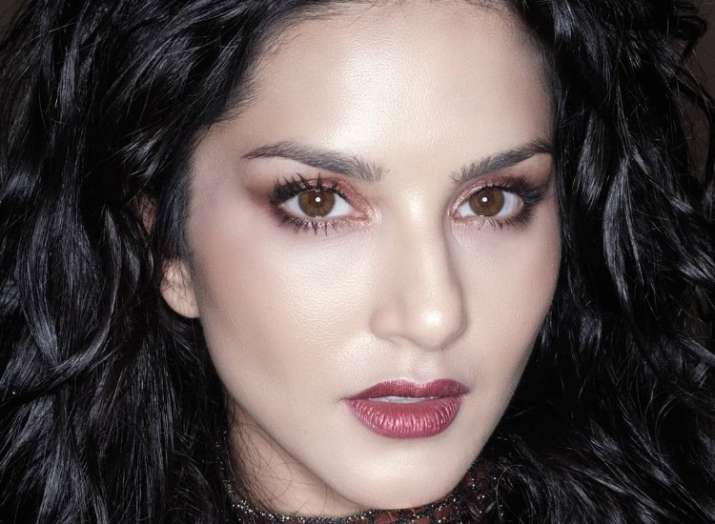 We all know how difficult Sunny Leone's life has been since her first day in India. The actress debuted in the glamour world with her stint in the TV reality show Bigg Boss and then became the most popular name. But her story was not as easy as it looks on the exterior and to uncover her deep dark secrets, she is coming up with a web series on her life. The trailer of  Karenjit Kaur: The Untold Story Of Sunny Leone has dropped on the internet and one cannot deny that it takes us into the very core of the actress' life.
The trailer starts with the green-room shot of present-day Sunny Leone, who seems to be prepping for her show and then takes you back to the date she was born to Indian immigrants parents in Canada as Karenjit Kaur. The trailer aptly introduces Sunny as India's most loved celebrity but also portrays that she is equally hated for her choices in the past.
The two and a half minutes trailer shows how rocky the road has been for Sunny because of her weak financial background and her choice to be in an industry which is not considered respectable. The trailer enters her personal space and depicts her story of becoming a successful actress and businesswoman from being nothing.
Going by the trailer it surely seems that the most difficult thing Sunny Leone did was to confess about her work to her parents. With all the money she was bringing at home, her parents felt that she has won a lottery but the truth broke them. Sunny Leone admits that she had the guts to face it all. She was selected as men's magazine Penthouse's 'Pet' for March 2001 at the age of 19 and the trailer provides a glimpse of that phase as well. The trailer also takes us to the 2016's interview in which the interviewers choice of words was considered sexist and led to a big controversy.
Actress Rysa Saujani, 14, plays the younger version of Sunny Leone in the web-series, and it will premiere on July 16.