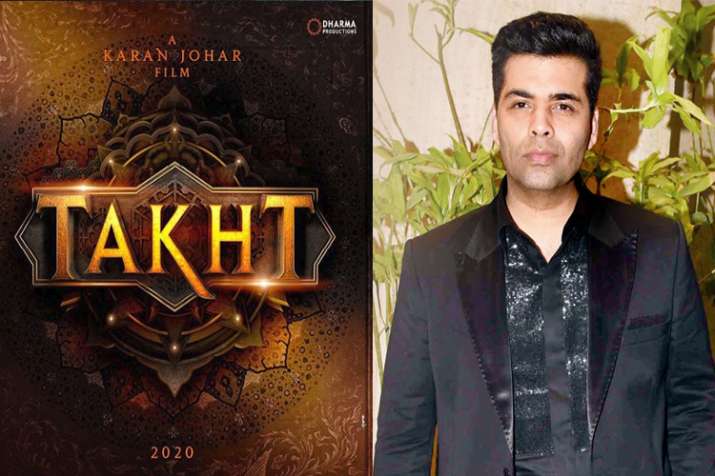 After announcing his multi-starrer film Takht featuring Kareena Kapoor Khan, Ranveer Singh, Alia Bhatt, Bhumi Pednekar, Janhvi Kapoor, Vicky Kaushal and Anil Kapoor, Karan Johar revealed an interesting detail about his film.
Karan compared his multi-starrer Takht with family drama Kabhi Khushi Kabhie Gham. He said it will be like K3G in Mughal era. In an interview with Film Companion, Karan revealed few details about the film and said, "It's about two warring brothers and it's based on facts."  
He added, ''It's like the K3G of the Mughal era. But it's more extreme, there is more betrayal. It's has the tropes of court politics. It's so rich in texture." 
Talking about the cast of the film, Karan said, ''It's an unusual mix of talent. They are actors who have walked the parallel path, we have the superstar dynamic with Kareena (Kapoor), there's Anil Kapoor who I have never directed before – but each actor fits the part to the tee. It's not that I have gone to them because I have access. It's a strange dichotomy. Each one has never played a part like this and yet each one fit it perfectly."
Karan's film Takht is also being compared with Sanjay Leela Bhansali's recent historical saga. Talking about such comparison, Karan said, ''I would be lying if I didn't admit that the comparison is very challenging. I love Sanjay's aesthetic. The comparison scares me but I hope I can find my own voice. I hope I'm not doomed by comparison."  
Takht is slated to release in 2020.