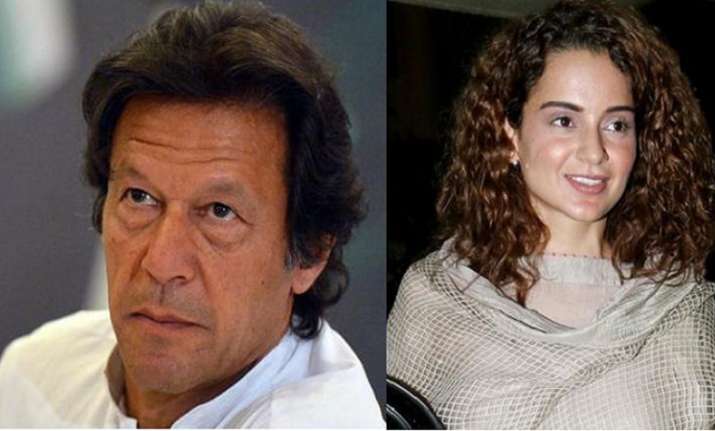 Bollywood actress Kangana Ranaut has a message for Pakistan's Prime Minister-designate Imran Khan. The 31-year-old, while wishing Khan good luck, said she was impressed by his speech. At an event, when the 'Queen' star was asked if she thought the relations between the two countries will improve, Kangana said, "Hopefully, we can only hope that we don't have to shed more blood."
"It's unfortunate that our soldiers are dying. But, the kind of speech that Imran Khan has given is very nice and I wish him all the best and with folded hands, I really hope and appeal, that we have a really beautiful relationship," she added, as reported by Geo News.
The actor recently made headlines after she bestowed praise on Prime Minister Narendra Modi terming him as the 'rightful leader of democracy.' She also batted in favour of a second term for the Prime Minister.
The Queen actress, who is vocal about political and social issues, says she has no plans to join politics. "I think politics shouldn't be taken as a career. If somebody like me wants to join politics, then firstly he or she needs to renunciation all pains and pleasures of the material world, become an ascetic or bairagi," the actress said.
"If you want to serve people then you have to give up your family and other things in your life, then only, I will be able to serve the country and that should be the intention.
"At this point, I am very successful in my career so I don't want to make my career in another field."
On the work front, Kangana is currently gearing up for 'Manikarnika -The Queen of Jhansi', which is based on the life of warrior Rani Laxmi Bai.