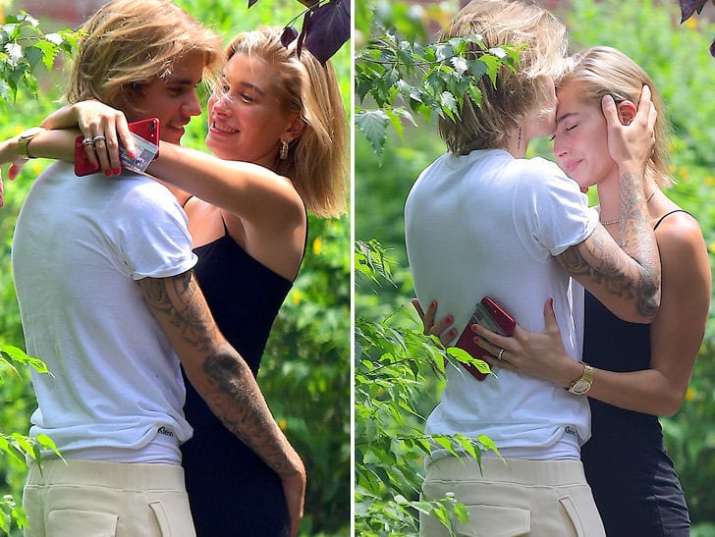 Justin Bieber is reportedly engaged to girlfriend Hailey Baldwin. The popstar was vacationing at a resort in the Bahamas this weekend and during dinner at a salsa restaurant Saturday night, Bieber's security asked everyone to put their phones away because something special was about to happen, according to a TMZ report. Justin Bieber then reportedly proposed to Baldwin in front of the crowd.
The engagement allegedly took place Saturday night, and it seems like no coincidence that Justin's dad Jeremy just posted a photo of Justin with the caption "@justinbieber proud is an understatement! Excited for the next chapter!"
Justin Bieber was previously in an on-again, off-again relationship with singer-actress Selena Gomez; they most recently broke up six months ago. The Grammy-winning.
Canadian pop star briefly dated Baldwin in 2015, but they reunited earlier this year and had been spotted kissing and holding hands in paparazzi photos.
Justin (24) and Hailey (21) have been inseparable ever since they started dating. 
Apparently, the two hooked up right after Justin broke up with Selena Gomez. Over the past month, they have been flaunting their PDA on the streets of  New York. Bieber even did away with his moustache recently and it is said that Hailey has a role to play in that.