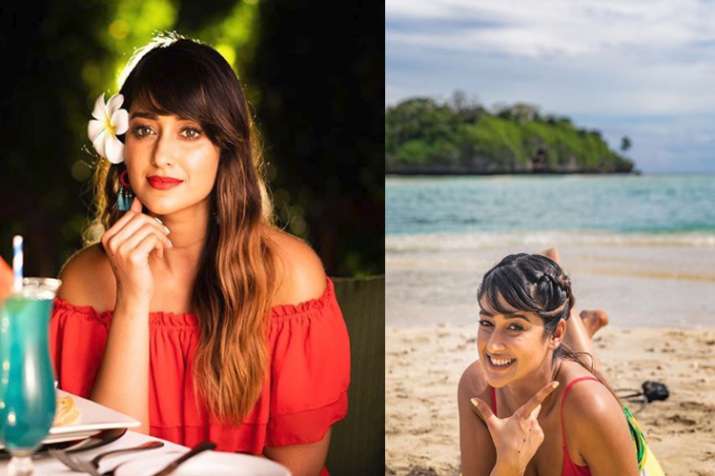 Bollywood actress Ileana D'Cruz shared a bold picture in her latest Instagram post to shut the trolls. In the pic, which Ileana shared, she can be seen topless with her back covered with her tresses. Hitting at trolls, Ileana also wrote a bold caption for the pic. 
In the caption, Ileana wrote, ''f**k their opinions and what they think you are. you are NOT made of their flaws. you are made of your own darkness and exploding stars. @rmdrk. @rohanshrestha.''
Ileana is known for her outspoken attitude when it comes to reacting to any inappropriate comment or behaviour by anyone. Earlier, Ileana in a series of tweets blasted at fans for misbehaving with her during an event. In a tweet, Ileana wrote, "… I'm a public figure. I understand that I don't have the luxury of a private and an anonymous life. But that doesn't give any man the right to misbehave with me. Don't confuse 'fan antics' with that. I am a WOMAN at the end of the day." 
"It's not important for me (to tell the world if I'm married or not). I do tell the world about my equation in a way, and let the world a little bit into my life. But I like it that way because I hate the negativity that comes with it. I've learnt to live with it as it has been a little over 12 years for me in the industry now. But it's really not fair on the so many other people, the families involved," said Ileana when she was asked questions about her personal life.