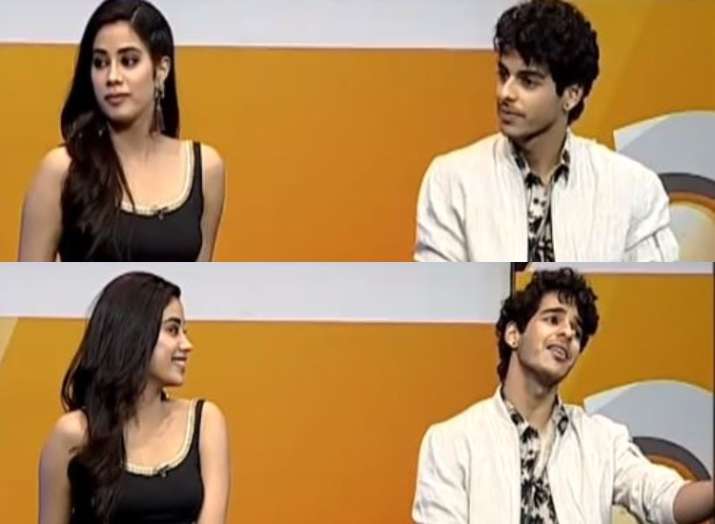 Just a few hours before their film Dhadak hit the big screens, Janhvi Kapoor and Ishaan Khatter spilled some beans about each other and their movie in an interview with India TV. The couple is evidently making waves amongst the audience with each face waiting to watch them in the theaters on July 20 and the lead actors are loving all the attention and love they are getting.
An adaptation of the blockbuster Marathi movie Sairat, Dhadak has received a mixed response from the fans, however, it's songs have made a home in many hearts in no time. This is the reason that Dhadak title track and Zingaat redux has topped all the charts. While talking about the response they have been receiving, Ishaan and Janhvi shared how blessed they feel about it.
Here are 5 moments from their Interview that will make you fall in love with them all over again-
Janhvi Kapoor's alternate career choices
Janhvi Kapoor revealed that, although she always loved cinema, while growing up she thought of exploring more career options as well. Janhvi decided to go for Art History, Fashion course and Acting course and then chose one as her career. Well, we can see her love for acting won in the end.
Brother Shahid Kapoor is Ishaan Khatter's Inspiration
Ishaan disclosed that being 15 years younger to his brother Shahid Kapoor, he always looked up to him for inspiration. From dancing to acting, Ishaan learned everything watching his brother while growing up.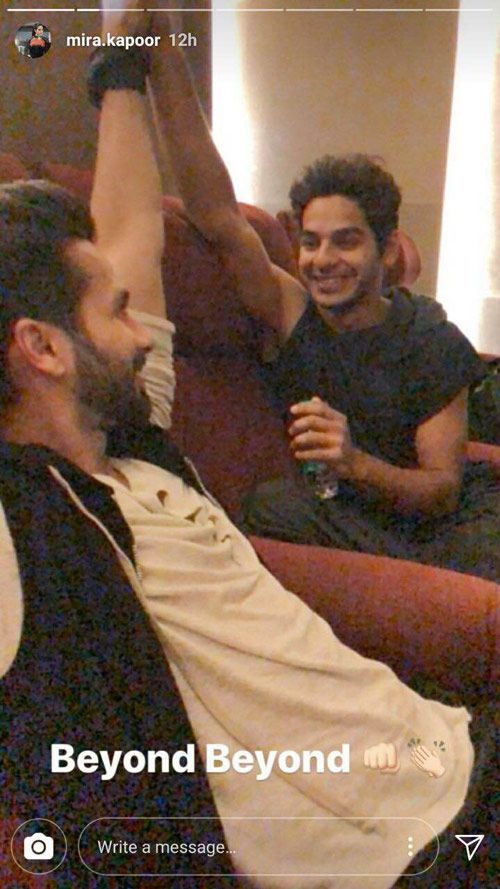 Janhvi Kapoor on mother Sridevi
"I am often compared to my mother Sridevi. I do look like her and share some attributes but then she is the one and only. I can never be her".
Ishaan Khatter's adorable wish for co-star Janhvi Kapoor before Dhadak release
Janhvi Kapoor and Ishaan Khatter wished each other before Dhadak's release, While Ishaan revealed that the film is very close to Janhvi's hearts and he wishes her all the very best for her future, Janhvi said that not just as a friend but as an audience as well, she would love to see him over and over again on the big screen.
Biggest compliment for Dhadak
Ishaan Khatter revealed that after the screening of their movie Dhadak, a big filmmaker from the industry complimented their performances and said that the film was so honest that it made him remember his first love. The compliment definitely touched the actors'  heart.
Watch the full interview here-
Directed by Shashank Khaitan and backed up by Karan Johar's Dharma Productions, Dhadak will hit the screens on July 20. Are you excited to watch the film?
Exclusive: Janhvi Kapoor, Ishaan Khatter reveal biggest compliment they received for Dhadak
Sonam Kapoor, Anil Kapoor 'stunned' after watching Dhadak, laud Janhvi Kapoor's performance
Dhadak Special Screening: Sonam Kapoor, Anil Kapoor, Khushi Kapoor arrive to cheer for Janhvi, Ishaan. See pics
Traditional or western, Janhvi Kapoor stuns in everything she wears. Check out her pics from Dhadak promotions ​