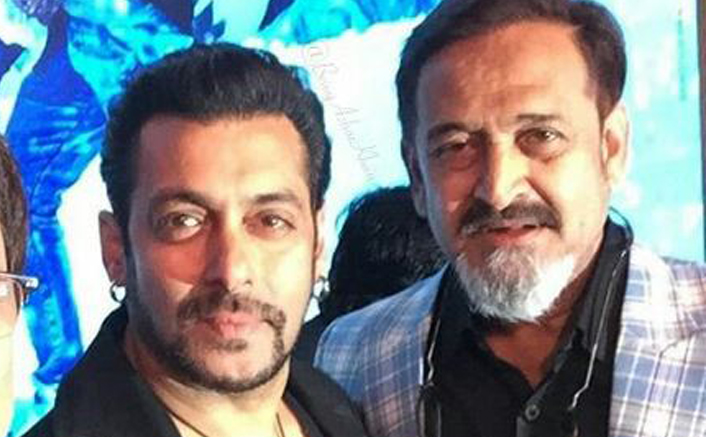 Actor-filmmaker Mahesh Manjrekar says Salman Khan is happy that he is hosting the Marathi version of "Bigg Boss". After its popularity in Hindi, Tamil, Kannada, Bangla and Telugu-speaking markets, reality show "Bigg Boss" in set to have a Marathi version now with Manjrekar as its host. Salman hosts the Hindi version. 
"When I signed the contract, I told Salman I am doing 'Bigg Boss' in Marathi. He was more than happy and is hopeful I will enjoy doing it. The only thing he told me is to be understanding with the contestants," Manjrekar told PTI. 
Manjrekar and Salman have worked in a number of films together like "Wanted", "Dabangg", "Ready" and "Jai Ho", among others. 
The 59-year-old actor says he would love to have the "Sultan" star on his version of "Bigg Boss". 
"I told the team since 'Race 3' (which features Salman) is releasing in June, we should call him to promote the film. It will be a great thing for the show, it will get a boost." 
The show will have 15 celebrity contestants as house guests who will live under surveillance for 100 days. 
"I feel honoured to be in the same shoes as Salman Khan, Mithun Chakraborty, Sudeep and Kamal Hasan (who have hosted different versions of the show). 
"But I will do the show in my own way. We all have different styles so do I," he says.  "There is no script and I just have to react to what they (contestants) are saying or to the given situation, it is the greatest workshop for any actor. I know it is going to be 
a big task." 
The show will go on air from April 15 on Colors Marathi channel. 
(With PTI Inputs)