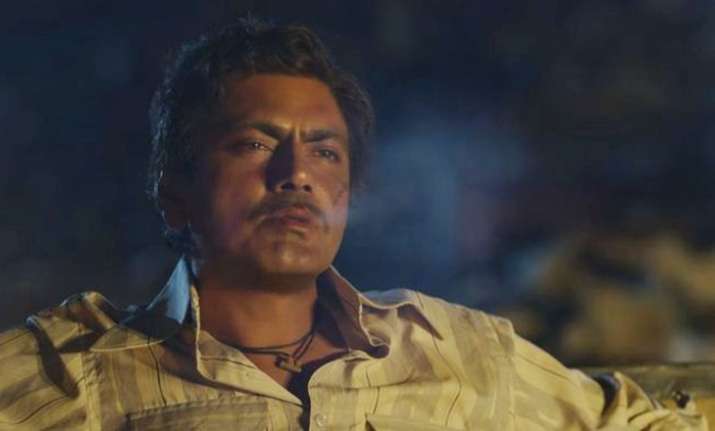 Congress has filed a complaint against the producers of the Netflix's Sacred Games and actor Nawazuddin Siddiqui for insulting late Prime Minister Rajiv Gandhi. As per the sources, West Bengal Congress leader Rajiv Sinha has filed a complaint against Sacred Games producers. Reportedly, Netflix has also been named in the complaint filed by the Congress leader.
Sinha in his letter to the Kolkata Police was quoted saying ''Nawazuddin in the web series "abused our late Prime Minister Rajiv Gandhi calling him fattu, which translated as pu*** in the subtitle". The leader also blamed the makers of Sacred Games of "misrepresenting facts during his regime".
Produced by the Anil Ambani-led Reliance Entertainment's Phantom Films joint venture, Sacred Games is based on Vikram Chandra's eponymous novel of 2006 and premiered worldwide on Netflix on July 6. It's been directed by Vikram Motwane and Anurag Kashyap of Phantom Films.
"We are privileged to partner with Netflix in launching their first-ever original Indian mini-series. (Netflix) has demolished physical boundaries across the globe, and we are delighted to showcase Indian creative talent to their ever-increasing worldwide viewership base through the creative genius of our partners, Vikramaditya Motwane and Anurag Kashyap of Phantom Films," Reliance Entertainment Vice Chairman Amitabh Jhunjunwala said in a statement.
The mini series, available in local languages in different markets, tells the tale of Sartaj Singh, a seasoned and cynical Mumbai police officer who is summoned one morning by an anonymous tip which promises him an opportunity to capture the powerful Ganesh Gaitonde, criminal overlord of the G-Company.
The web series features also Saif Ali Khan, Radhika Apte, Kubra Sait, Neeraj Kabi, Pankaj Tripathi and Vineet Kulkarni in pivotal roles.