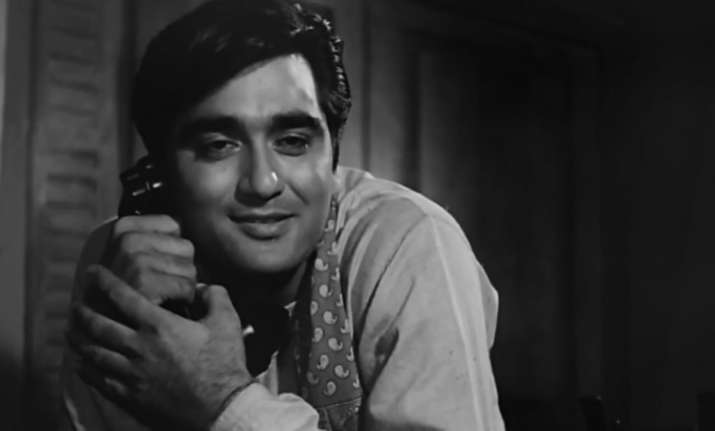 On Sunil Dutt's 89th birth anniversary, cinema lovers are tracing back the glorious journey of this gem of Bollywood in Indian cinema. Balraj Dutt, who renamed himself Sunil Dutt to avoid confusion with Balraj Sahni, never saw the life as a bed of roses. His journey before his entry in Indian cinema was tumultuous yet worth taking pride in. Born in Jhelum district, which is now in Pakistan, a boy named Balraj Dutt arrived in Mumbai to find a new ray of hope in life. However, his journey from a riot-torn Jhelum district to Mumabi wasn't an easy one. Sunil Dutt and his family were victim of Indo-Pak partition riots of 1947. With the help of a Muslim neighbour Yakub, he and his family are successfully deported to Haryana.  Sunil Dutt then moved to Lucknow with his family and spent a long time in Aminabad Galli. From there, he moves south to Bombay, landing himself in a job with Mumbai's BEST services where he was paid an amount of Rs 100 as compensation.
Also Read: When Sunil Dutt caught son Sanjay Dutt smoking; Munnabhai actor reacts on Aap Ki Adalat
Aap Ki Adalat Throwback: Sunil Dutt on why he took Bal Thackeray's help for son Sanjay Dutt
Sunil Dutt featured on Aap Ki Adalat and recalled his journey from Jhelum district (now Pakistan) to Bollywood
Sunil Dutt was a clerk with Mumbai's BEST supply department during his struggling days in Mumbai. He had no relatives and no friends to have his back. Therefore, he took things into his own hands and decided to fend for himself while he graduated at Mumbai's Jai Hind College. Owing to his hard work and penchant for arts, he bags a job at Radio Ceylon from where his popularity increased manifolds. In 1955, he forayed into Indian cinema with Railway Platform. However, he gained immense popularity and adulation after Mother India, which starred his wife Nargis Dutt as his mother.
Interestingly, Sunil Dutt saved his future wife Nargis Dutt from a fire that broke out on the sets. This sparked their romance which later culminated into marriage in 1958. Together they had three children, Sanjay Dutt, Priya Dutt and Namrata Dutt.
On May 25th 2005, Sunil Dutt passed away at his residence in Mumbai suffering a heart attack. He was serving as a Cabinet Minister for Youth Affairs and Sports in the Union Government led by Dr. Manmohan Singh. However, his tenure was cut short by his untimely demise.
In Rajkumar Hirani-directorial Sanju, Paresh Rawal will be essaying the role of Sanjay Dutt's crusading father, who relentlessly believed in his son's innocence. The film is slated to release on June 29th, 2018.