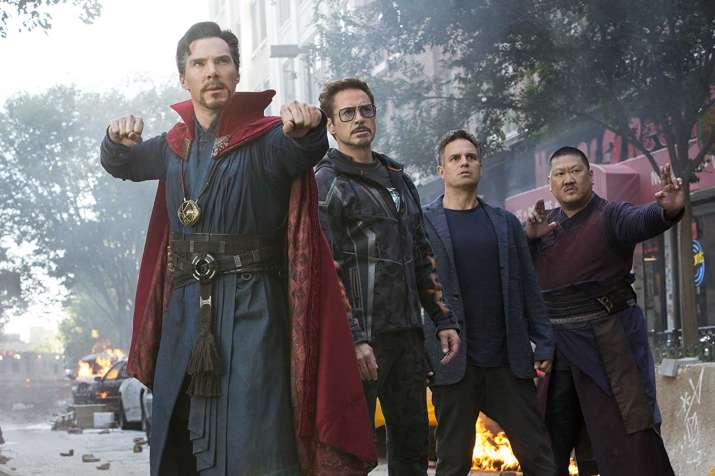 Avengers: Infinity War has earned a whopping total of $1.6 billion in its third week of play, becoming the fourth-highest grossing film at the worldwide box office. It has easily slid past Jurassic World to acquire the position. Disney Studios announced on Thursday that the third "Avengers" film has minted 1.686 billion dollars at the box office worldwide after 20 days of release, reported Variety.
Earlier, "Avengers: Infinity War" became the fastest film to hit the $1 billion worldwide mark, needing only 11 days to do so. It reached the milestone one day earlier than "Star Wars: The Force Awakens".  It now trails only three titles at the all-time worldwide box office – "Avatar" with $2.79 billion, "Titanic" with $2.19 billion and "Star Wars: The Force Awakens" at $2.07 billion.
Avengers: Infinity Star is a fantasy fiction film and the nineteenth film in the Marvel Cinematic Universe. The film received rave reviews from the critics, who were all praises for the cast, VFX and also the emotional weight of the story.
Co-directed by Anthony and Joe Russo, the film features a massive ensemble cast including Robert Downey Jr, Chris Hemsworth, Mark Ruffalo, Chris Evans, Scarlett Johansson, Benedict Cumberbatch, Tom Holland, Zoe Saldana and Chris Pratt