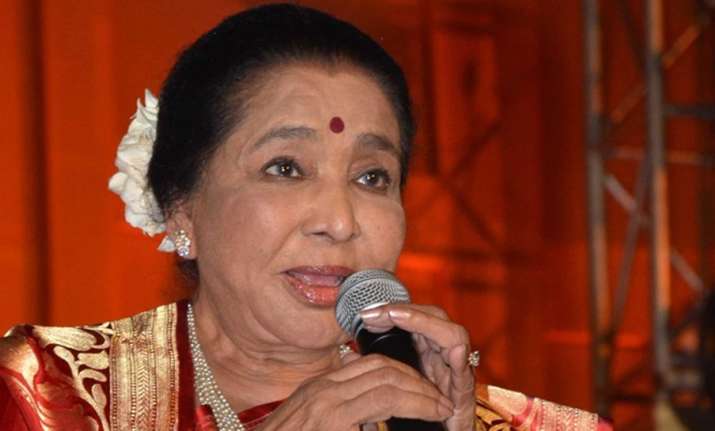 Veteran singer Asha Bhosle, Bengali superstar Prosenjit Chatterjee and Justice (retd) Shyamal Kumar Sen among others was conferred with the highest civilian award of West Bengal, the Banga Bibhushan, by Chief Minister Mamata Banerjee at a function in Kolkata. "I am elated that Asha Bhosle has accepted our invitation and has taken the pain to come here. We can never forget her contribution," Banerjee said at the event.
Bengali matinee idol Prosenjit Chatterjee and Justice Shyamal Kumar Sen (retd) also received the Banga Bibhushan.
On Banerjee's request, the veteran singer mesmerised everyone by rendering a Bengali song.
Banerjee said "one cannot forget Bhosle's connection to the soil of Bengal" as she and her sister Lata Mangeshkar have sung many Bengali songs and it is a matter of pride for the Bengalis.
"We couldn't invite Lata Mangeshkar, owing to her health but we extend our best regards to her through Ashaji," said Banerjee.
This year, writer Samaresh Majumdar and footballer Subrata Bhattacharya also received the Banga Bibhushan.
Other recipients of the prestigious award included Girija Shankar Rai (writer), S.K. Bhowmik (researcher), Mohammed Habib (football player).
Singers Sriradha Bandopadhyay, Arundhati Homchoudhury and Partha Ghosh (elocutionist) received the Banga Bhushan award.
The Mamata Banerjee-led government instituted these awards in 2011 after it came to power.
(With IANS Inputs)