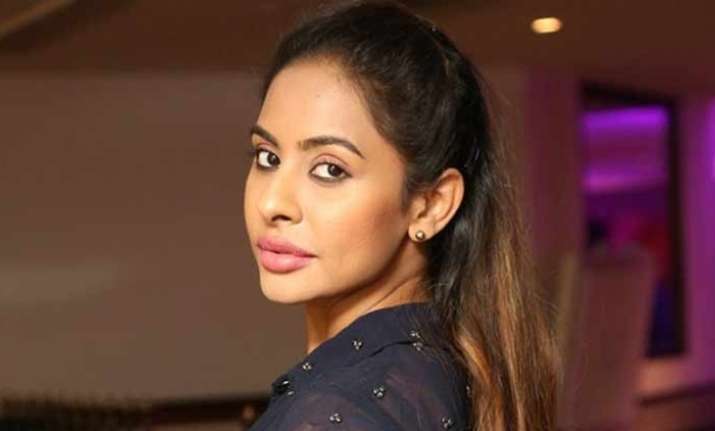 South Indian actress Sri Reddy who made huge headlines for her semi-nude protest before the Telugu Film Chamber of Commerce recently, will now take legal course in combatting online harassment. A few weeks ago, a clip of her abusing a Pawan Kalyan went viral, after which a complaint was filed against the actor at the Banjara Hills Police Station and a case was booked.
The actress then decided to fight a legal battle with the trolls which abused her on social media on her derogatory remarks on actor Pawan Kalyan. Addressing a press conference along with her advocate here on Wednesday, Sri Reddy divulged details of the defamatory cases that she is going to file in the court of law.
In an interaction with media, Sri Reddy lambasted the Movie Artist Association (MAA) for coming in favour of Pawan Kalyan and not on casting couch issue. "Why is that the MAA only supporting Pawan Kalyan in the closed-door meetings? And why there is no action against Pawan Kalyan who instigated violence on media with his supporters and fans?" she questioned.  
On Monday, Sri Reddy posted yet another a controversial comment on Mahesh Babu and his latest film Bharat Ane Nenu but later deleted it. She said in her comment that the film was the worst and she wondered how it became a huge blockbuster.
"Because of Mahesh Babu's stardom, this average film became a huge hit," her comment had stated in Telugu. She even criticised director Koratala Siva's direction as being the worst. "Worst direction, a story without content, and they have turned Mahesh Babu into an expressionless actor," she posted.