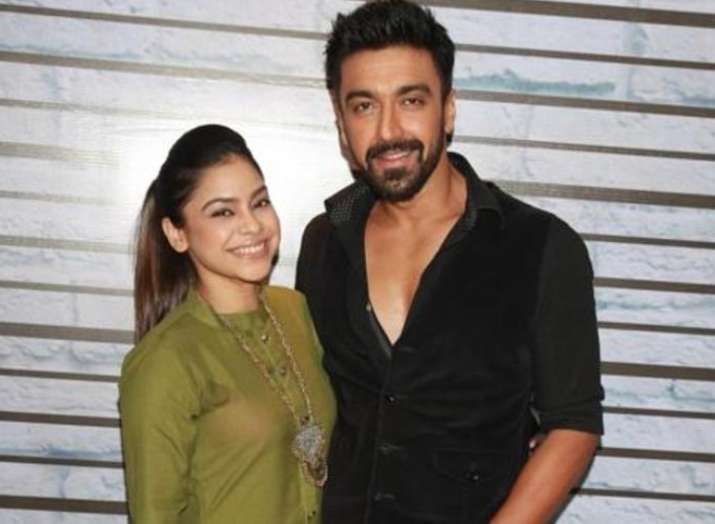 Ashish Chowdhary who plays the role of Dev Anand Burman in this investigative thriller is missing his "Dev" co-star sumona chakravarty as she is not a part of the season's second show. 'Dev 2' will air from Monday to Thursday from 25th June at 22:30. The show will feature Ashish, Jigyasa Singh, Puja Banerjee and Amit Dolawat.
Ashish Chowdhary said "In this season, the other cast remains the same which includes Puja Bannerjee as Mehak, Amit Dolavat as inspector Narvekar, Joyshree Arora as Zohra Apa. But Sumona is not a part this time. All of us shared a wonderful rapport together on set." 
"We all miss her on the sets and I hope I can work with her again, soon. But Jigyasa Singh is the new addition to our family and she has bonded with all of us really well. She is really nice girl and all of us have a great time together," he added.
The happy quotient.
Pure. Peppy. Thodi paagal..#Dhwani aka @jigyasa_07 ?#Dev2 @colorstv pic.twitter.com/8jzjjczQpr

— Dev Anand Burman (@AshishChowdhry) June 7, 2018
Amid hectic schedules, the fun quotient on the sets of Dev 2 is dialed up by the Amit Dolawat who plays the role of Inspector Narvekar. Amit Dolawat says he loves to pull pranks on his co-actors just to lighten up their mood. He keeps the entire cast aand crew entertained on the sets with his constant pranks.
Do we really know the people we surround ourselves with? Watch #Dev2 starting 25th June, Mon-Thurs 10.30 PM. @AshishChowdhry @BanPuja pic.twitter.com/4ScW5q1XOM

— COLORS (@ColorsTV) June 14, 2018
Apparently, one day, as usual, the team was preparing for the shoot and Amit went around telling people that they will shoot in a foreign location for a few episodes. Everyone got excited and a few crew members decided to get their passports and documents ready. Finally, Amit broke out laughing as he couldn't hold his amusement any longer and confessed that he was joking.
He feels that such instances lighten up the mood and help heighten the spirits on the sets. Confirming the same, he said, "We all shoot for long hours and it gets tiring for us. I always play such pranks to lighten the mood for everyone. The trick is to play such pranks with a straight face and everyone falls for it. But jokes apart, everyone on set is a great sport and it's good to mix some play with all the hard work that we put in making 'Dev 2' enthralling for viewers"
(With IANS inputs)